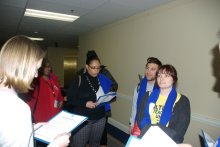 Over a hundred members of the unions that make up AFT-Maryland took to Annapolis to engage their elected representatives. Lobby Night as it is called gave members and activists an opportunity to extend their voices directly to the people that they elected. Nearly all of the locals that make up AFT-Maryland were represented and union members did not hesitate to ask Delegates and State Senators tough questions. 
Members were there to press elected officials on state budget priorities, school vouchers, education assessments, community schools, due process for state employees at the Maryland School for the Deaf, workplace bullying & a partially elected school board in Baltimore city. Some of the legislative priorities have been introduced and already have bill numbers.
In the House of Delegates & the Senate, allies expressed to member some of the support and challenges AFT-Maryland's legislative priorities would face. They all welcomed the dialogue and were pleased that their constituents were letting their voices be heard in Annapolis. 
To see more photos from the event, visit AFT-Maryland's Facebook page.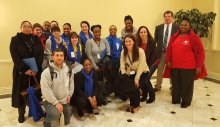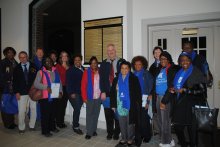 2016-02-23